Tips for Making Your Battery Last Longer On A Smartphone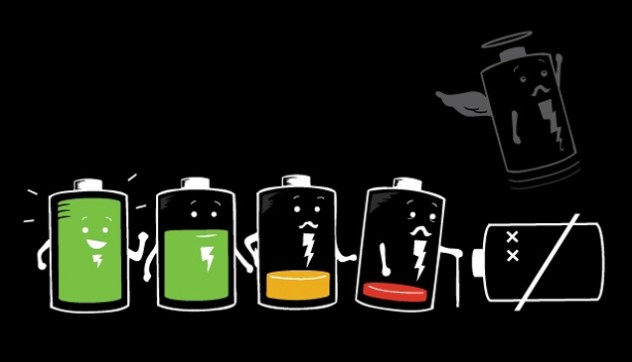 With traditional mobile phones, battery life was always an important factor, however when a phone was just used for calling and texting, you could usually get a lot more life out of it between charges than now with smartphones that are used for so much more.
While the things that worked to save battery on old fashioned phones like keeping the ringer volume as low as possible, avoiding long calls and optimising display settings still work on smartphones to some extent, there are actually a lot more ways you can make both your individual charges and your battery itself last longer:
Sound Settings
The key thing to remember is that sound eats power when it is being pumped through your phone's speakers. This means that keeping call volume and ringtone volume to the minimum appropriate to where you are is important, but what is more important is to consider the audio coming from your phone when you play music, watch movies or play games. For most games, sound doesn't add a lot, so you can just turn it off, and many phones let you control media music settings separately from ringer volume so you don't need to worry that this will also silence your calls. For music and video, always use headphones or external speakers – many speaker docks actually charge your phone as they work!
You can also help your battery life by switching off unnecessary sound settings, like the tones or clicks when you type letters on the keyboard, unless you have a very strong preference for having these on to help you type. Setting the phone to only audibly notify you once for new text messages, emails and Facebook or Twitter notifications is also a good idea.
Visual Settings
Keep your brightness setting to the minimum appropriate to where you are, or use a setting that automatically adjusts brightness. This can make a big difference to battery life. Also set your device to power off the screen after a short timeframe. Many apps where you wouldn't want to lose the screen every few seconds (like eBook apps) allow you to bypass this setting, so you don't have to keep touching the screen every few seconds to keep the screen on.
Vibrate
Turn vibrate off unless your phone is on silent or it really adds something to a game you are playing or app you are using. It uses more power than simply ringing, and often doesn't do anything more than make your phone scuttle across your desk while it rings in that annoying way!
Take Protection or Insure Your Phone
Finally, even if you do everything you can to minimise battery usage, there are still a number of things that can go wrong and cause the battery to become damaged or fail. The best way to avoid being stuck without a phone when this happens is to take out a protection or insurance policy on your phone, for example by getting something like Protect Your Bubble smartphone insurance or opting for Apple Care when you buy the device.
Technology and mobile phone blogger Laura Ginn loves mobile gadgets, and is always looking for things that can help smart phone users get the most out of their phones such as Protect Your Bubble UK insurance.
The following two tabs change content below.
I am the Team Leader here at BurnWorld. I am an audio/video enthusiast and have been in this industry for over 10 years. I love testing DVD/Blu-Ray and Video software.